Carmine Mallozzi
Since 1972, when he first started in this business, Carmine Mallozzi has always  held true to his commitment of being loyal to his customers, believing in the product that you sell to them and offering the same service that he would expect when making a large purchase.
As a result, Carmine has achieved success in being in business as an independent Auto Dealer since 1986.  He has created a dedicated customer following that goes back as far as 4 family generations.
Striving to maintain the highest level of quality in products and service , in 2009, he created "WEFINDYOURCAR.CA" which was an inventive and new method of purchasing a car for the buyer who expects more.  Wefindyourcar.ca allows you to order your pre-owned vehicle without setting foot into a dealership, allowing you to choose color, options, mileage and most important, price.  This allows the customer to basically order their pre-owned vehicle to their full satisfaction.
Carmine backs up the "belief in his product" by offering his clients a full refund upon delivery if the vehicle was not disclosed to you properly in relation to options and condition.  Simply stated, Carmine believes that commitment, loyalty and quality of product creates  success. He prides himself in providing great value along with quality  product and most important our customers choose their perfect car resulting in 100% customer satisfaction.
Vince Ieluzzi – Sales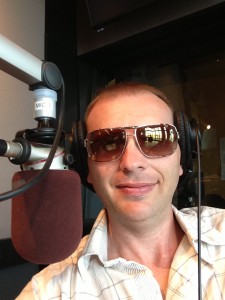 Approaching his 20th year in the car industry, Vince Ieluzzi has accomplished many goals.
He started as a sales rep at the age of 19 and by the age of 21, he was the New Car Sales Manager of the largest Acura dealership in Canada.
It became apparent that his strengths were in his people skills and knowledge of all types of vehicles, not just the Acuras he was selling.
It also became apparent that his next career move was to join up with  Parkway Auto Trade , home of Wefindyourcar.ca where he could now properly accommodate helping people get into any type of pre-owned car.
Brokering cars is completely different from simply selling out of a typical "inventory" and that's where Vince excels.  As he states, "I eat, live and breathe  finding people their perfect car".  You can be assured that if you contact Vince and have him search out your dream car, he will stop at nothing to find it using all his resources in the United States and Canada.  Vince is an import specialist finding people their dream luxury cars and saving them thousands of dollars!
He is also an expert on financing and numbers therefore putting you into not only the right vehicle, but the best financial position at low interest rates no matter your credit score.  His main goal is always on the customer's needs and wants and he will make sure you have 100% customer satisfaction.
He is always available to help you so feel free to call/email him for your free, no obligation price quote  or drop in and  meet him in person anytime.
Vince truly loves and enjoys what he does and his passion to build and maintain relationships with his customers and finding the car of their dreams is what truly drives him.
Nick Moretti – General Manager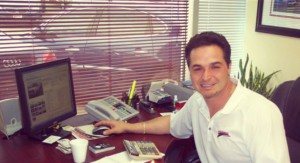 Nick started in the automotive industry in 1990. It was apparent early in his career that he made the right choice by winning Acura's GRAND MASTER status for outstanding performance-outlining a combination of professionalism, salesmanship and customer oriented attitude in his first two years in the industry.
Nick made the move to Parkway Auto Trade, home of wefindyourcar.ca in 1992 where he took these ethic's and applied them to a family owned Pre-owned dealership in a rapidly growing community.
Nick's philosophy is simple; "We don't strive to be the largest dealer in the area, but rather place our efforts on what matters most to the public and that is selling reliable and affordable vehicles to you! Buyer's today are educated and those who have done their research recognize that Parkway Auto Trade home of wefindyourcar.ca offers high quality vehicles at extremely competitive prices".
Nick's strength is finding these vehicles, working  tirelessly with all secured method's available to him. He prides himself with finding the highest quality vehicles at the most competitive prices. He searches all marketplaces including the US to ensure this.
Jackie Lyon
Jackie has been with Parkway Auto Trade home of wefindyourcar.ca for 4 years now.  She has loved cars her whole life and has previously worked at other car dealerships.  She enjoys working at Parkway Auto Trade because they are honest, reliable and they take the time to find the vehicle that clients really want and can afford.
At Parkway Auto Trade, Jackie is the Office Co-ordinator and Logistics Import Manager.  She handles all the vehicles that are purchased, including transportation, importing, registration and inspections.  When vehicles arrive at the dealership, she checks the paint, body and directs it through inspection by onsite mechanics.  Jackie handles all the invoicing, data entry, inventory control and ordering.
Jackie used wefindyourcar.ca to find her personal vehicle because it is a safe and reliable service for her entire family.
Jackie is looking forward with continuing her career with Parkway Auto Trade home of wefindyourcar.ca.
Doreen Northwood
Doreen has been in the Accounting Department of Parkway Auto Trade and now also wefindyourcar.ca since 1993.  She is in charge of all daily accounting activities including Accounts Receivable, Accounts Payable, banking and payroll as well as government returns and remittances.  Doreen works closely with the General Manager to help maintain control of expenses relating to Inventory in order to facilitate our "best price" policy to our customers.